If the best Submarine Games For PC, Mac, and Android you are looking for, then do not go anywhere. We have brought to you the 10 most exciting Submarine Games that you will love. This article will also cover Submarine Games Online and Best free Submarine Games for Windows 10.
We all play games either on a PC, Mac, or Android. You are reading this article that means you have a different taste in gaming. Not all look for Submarine Games For PC, Mac, or Android.
Submarine games require tactics, good commandment, and sharp execution. A unique talent that makes you a great Navy officer in the world of Submarine Games simulation.
Submarine Games For PC & Mac
Submarine Games For PC & Mac are limited. Some popular titles in the old '90s like Silent Hunter, Aces of the Deep, or Silent Service were great in the past. But you can not run them in modern machines or you have to rebuild them to play if you are willing to accept all the hassle.
However, if you are looking for some modern Submarine Simulator games for PC and Mac, then you will be happy as we sorted it out for you.
This list will help you to find the best Submarine Games For PC & Mac.
Barotrauma
Available For –
After several hundred years in the future, with advanced technology, mankind achieved manned interplanetary space travel. Europa, one of Jupiter's moons has become colonized during the space age. But the surface of the planet is not suitable for survival due to mass radiation.
The colonies and outposts have been established under the layer of ice that covers the surface of the moon. Underneath the layer of ice, a massive ocean is used for transportation between colonies as well as a source of natural resources. The ocean is occupied by several sea monsters, as well as natural forming cave systems.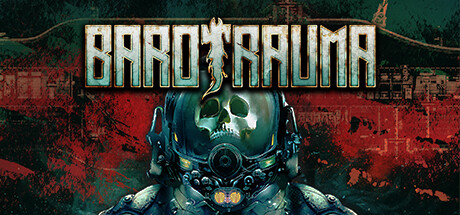 Developer:
FakeFish, Undertow Games
Barotrauma's primary goal is to maintain and build a submarine. Hiring crew members and control them individually. Each crew member with a specific job given upon their skills and weaknesses.
Prepare yourself for defending the submarine and saving the crew members. As the massive sea monsters are capable of damaging your ship and killing your crew members. These monsters can damage your submarine both intentionally and by consequence.
The secondary objective is to repair the damaged submarine and defend it from those sea monsters before it sinks.
The game features other game modes also, with different goals or styles. Barotrauma is one of the best Submarine Games For PC, Mac, and Steam+Linux.
System Requirements:
System
Recommended
Minimum
OS
Windows 7/8.1/10 (64-bit)
OSX 10.13 or newer
Ubuntu 18.04 LTS
Windows 7/8.1/10 (64-bit)
OSX 10.13 or newer
Ubuntu 18.04 LTS
Processor
Quad-Core 3.0 GHz
Dual-Core 2.4 GHz
Memory
8 GB RAM
4 GB RAM
Graphics
GeForce GTX 950 or
Radeon R9 370 or
equivalent with at least 2 GB VRAM
2 GB memory (dedicated VRAM or shared RAM)
Shader Model 2.0+
DirectX
Version 11
Version 11
Storage
1 GB available
space
1 GB available
space
Network
Broadband Internet
connection
Broadband Internet
connection
Additional Notes: A 64-bit operating system is required.
Cold Waters
Available For –
You are the commander of the United States Navy Submarine. Buckle up for the exciting journey of Cold Waters.
Inspired by the 1988 classic "Red Storm Rising", command a nuclear submarine in a desperate attempt to prevent "mutually assured destruction" when the Cold War gets hot and WWIII begins.
In this game, you must manage the submarines and guide them to their missions. Destroy hostiles that interfere or who's destruction contributes to the overall war effort of the player.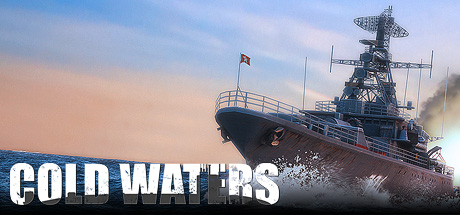 Developer:
Killerfish Games
Your tasks would be intercepting convoys, amphibious landings, enter into missions and fight against enemy warships, submarines, and aircraft. Thankfully, an arsenal of wire-guided torpedoes, anti-ship and cruise missiles, and the occasional SEAL team are on board to keep the Iron Curtain at bay.
This is a Real-time naval combat game with over 40 classes of ships and submarines all meticulously researched. Authentic Soviet combat tactics, Dynamic Campaign where your performance matters, and Realistic sonar model.
Cold Waters also supports game mods to improve and enhance gameplay according to the needs of the player and community. This includes changing the player submarines to play Soviet, Chinese, British or French. Cold Waters is one of the best Submarine Games For PC and Mac.
System Requirements:
System
Recommended
Minimum
OS
Windows 7
OS X Version 10.6.3
Windows XP
OS X Version 10.6.3
Processor
Core i5
2.2GHz (Quad Core) Intel CPU (OS X)
Intel Atom
1.6GHz (Dual Core) Intel CPU (OS X)
Memory
4 GB RAM
2 GB RAM
DirectX
Version 9.0c
Shader Model 3 Capable Graphics Card
Version 9.0c
Shader Model 3 Capable Graphics Card
Storage
4 GB available space
2 GB available space
We Need To Go Deeper
Available For –
Prepare yourself for an epic journey on the Verne-inspired undersea universe.
We Need to Go Deeper is a Submarine Games For PC, Mac, and Linux. It is a 2-4 player cooperative submarine rogue-like game where you and your crew members must embark on many voyages on a mysterious undersea world called The Living Infinite.
This game is designed with human interaction in mind. You need to communicate or make yourself perish. Crew Your Submarine by playing with your friends, strangers, or bots.
Developer:
Deli Interactive LLC
Repair your ship, load torpedoes, and reroute power as you and your crew dash around one of the various unlockable submarines on your journey into the deep.
Navigate and explore The Living Infinite. This is an ever-changing undersea channel with randomized biomes, on-foot expeditions, loot, civilizations and a dynamic difficulty system to keep you guessing every time you dive.
Hold and use a variety of Tools from wrenches to wedding rings. Discover a wide range of tools and weapons.
System Requirements:
System
Minimum
OS
Windows Vista or Later
Mac OS 10.12 or Later
Ubuntu 18.04 LTS
Processor
Intel® Core™ i5-2450M Processor (3M Cache, up to 3.10 GHz) or Better
Memory
4 GB RAM
Graphics
Intel(R) HD Graphics 3000 or better
DirectX
Version 9.0c
Storage
1400 MB available space
Atlantic Fleet
Available For –
Atlantic Fleet is a Turn-based tactical and strategic naval combat Submarine Games For Windows 10 as well as Mac. Be the commander of the Allies or Kriegsmarine (German Navy) in the longest military campaign of WWII in The Battle of the Atlantic.
Prepare yourself to command the surface ships, submarines as well as carriers, and land-based aircraft in the deadly struggle for control of Atlantic shipping lanes.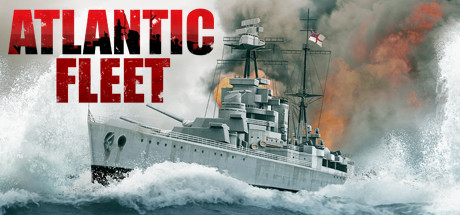 Developer:
Killerfish Games
Secure convoys as the Allies or go into all-out attack mode with fatal submarine wolf packs and surface bandits of the German Navy.
Atlantic Fleet has 30 historical Single Missions. You can also make your own missions with the Custom Battle editor. It will be one of your best Submarine Games for Windows 10.
System Requirements:
System
Recommended
Minimum
OS
Windows 7
OS X Version 10.6.3
Windows XP
OS X Version 10.6.3
Processor
Core i5 (Windows)
2.2GHz (Quad Core) Intel CPU (OS X)
Intel Atom
1.6GHz (Dual Core) Intel CPU (OS X)
Memory
4 GB RAM
1 GB RAM
Graphics
Shader Model 3 Capable Graphics Card (OS X)
Shader Model 3 Capable Graphics Card (OS X)
DirectX
Version 9.0c
Version 9.0c
Storage
400 MB available space
400 MB available space
Wolfpack
Available For –
You and your crew members can experience the tense atmosphere of a WW2 U-boat. A realistic community simulation game where several crews may play together in a wolfpack. Complete the missions based on iconic events during the different stages of German U-boat warfare.
In Wolfpack, people can control a submarine. Prepare yourselves to destroy convoys that may include destroyers, corvettes, and patrol ships.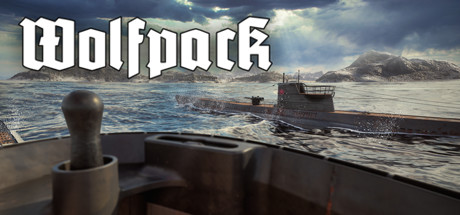 Wolfpack values much as the composition and route of these convoys are randomly generated every time. So every time you play Wolfpack, it will feel new to you.
This is one of the few collaborative Submarine Games For PC you can play right now that allows you and your friends to take on various roles on a U-boat and guard the seas unitedly.
System Requirements:
| System | Minimum |
| --- | --- |
| OS | Windows 7, 8, or 10 |
| Processor | 64 bit |
| Memory | 8 GB RAM |
| Graphics | Direct X 11 compliant card |
| DirectX | Version 11 |
| Network | Broadband Internet connection |
| Storage | 10 GB available space |
Submarine Games For Android
After talking about Submarine Games For PC, it's time to talk about Submarine Games For Android.
Are you looking for Submarine Games For Android? Then Don't go anywhere. You will find the best Submarine Games that you are looking for.
If you are an Android gamer and love to play submarine games then this list will be going to impress you. We researched and collected the top 5 best Submarine Games For Android that will surely thrill you.
Check out the list here.
WORLD of SUBMARINES
A dynamic underwater PvP wargame where captains from all over the world fight against each other with real submarines.
Collect legendary U-boats of the USSR, USA, Russia, China, UK, and others to raise a submarine battle fleet.
Get the best tactical weapons and upgrade armor, speed, and firepower for different marine battles and become a champion gladiator of the underwater simulator.
Play blitz marine events, tactical missions and navy warship challenges to get resources in the war game.
Explorer the deepest underwater secrets and become a real commando in this Submarine Simulator: Naval Warfare Android game.
Enjoy high-quality underwater environment simulation and explore the spaces beneath the ocean. But be careful as you are not alone in the ocean. Enemy vessels and submarines can arrive from abysmal ocean misery or underwater deepness.
Enemies can shoot you with torpedos, smart torpedos, and artillery guns. Defeat them and win the battle or enjoy the last seconds of your submarine's life.
Hot your weapon, go ahead and fight those enemies. Take the naval battle and win the war. Experience the most realistic submarine war simulation ever built for android with realistic sound and explosion effects around you.
Enemy Waters
Enemy Waters is a cat and mouse game between submarines and ships. Command and manage your navy against the waves of pirate John's warships.
Capture Seaports and Oil wells by defeating the enemy warships. Expand your leadership and gain the best submarine or battleship to stand up to the ever-rising maneuvers of Pirate Little John
Attack and defeat Pirate John's caravans by placing the perfect trap. Demand no less from the dreaded pirate as you take the position of a leader and escort your warship or submarine to safety
Use the sonar ping to identify underwater submarines and drop depth charges on them before they unleash a torpedo salvo on your warship
US Army Submarine Games
Live the life of a navy army force in underwater environment simulation in US Army Submarine Games.
Guide your navy forces war submarine, explore the islands, locate, and fight with the enemy ships, boats and submarine to take over the enemy land. Crush them completely by launching US army submarine missiles.
Win the battle or enjoy the last moments of your submarine's life with realistic sound and explosion effects around you.
Explore a tremendous underwater terrain, find the shipwreck, explore caverns, travel through the islands on the surface, and much more in this epic US Army Submarine Games: Navy Shooter War Games.
Submarine Pirates
Submarine Pirates is a Modern tactical submarine combat simulator for Android. Its a completely free, no ads, no in-app purchases game.
Submarine Pirates is a mix of the warfare strategy and an arcade game style. You have to be careful with your ship control, supplies, potential risks, and offense-defense tactics.
In the year 2020, a new Cold War is started for the resources and the Antarctic territory between the world leaders. The Cold War proceeds to expand for the resources with the heavy military presence in the Antarctic Ocean.
Submarine Pirates are a small independent group in the Antarctic area with oil and other resources. The military is looking for its resources. You must reduce the military activity around your base and your oil-rigs. You have to protect your floating bases and oil resources to survive.
Everybody in this area is a potential enemy who wants to get the resources. You have to clear up the area every day. The floating ice mountains change everything each day.
Sometimes you will have a really hard time to achieve your missions. Fortunately, you have many hidden technologies in the hand like teleportation, doomsday device, hacking tools, and shield technology to fight against the enemy.
Submarine Games Online
As you stayed till now on this post, that means you may also like Submarine Games Online. Submarine Games Online free simulation games are really available nowadays on the Internet. Here in this post, we will discuss 5 best Submarine Online Games for you.
These games are flash games and you do not need to install the games or download the installation file for playing the games.
Here goes the list of free Submarine Online Games –
Treasure Seas Inc.
Gyeokjamsuham Down Submarines
Submarine 3D Racing
U-Boat
Treasure Seas Inc.: Treasure Seas Inc. is one of the best Free Submarine Games Online. All you need is to dive your submarine and go hunting the treasure under the sea. Collect money from treasure and you can buy a better submarine. Go deeper for more gold. This game has already 2,064,887 playtimes with 87.44% satisfaction.
Gyeokjamsuham Down Submarines: Gyeokjamsuham Down Submarines is really a time-killing game and easy to play. This game has already 35,797 playtimes with 72.63% satisfaction. You can fight with other submarines by bringing down your submarines under the sea.

Gyeokjamsuham Down Submarines
Play Now!
Submarine 3D Racing: The Submarine 3D Racing is exclusively fun for racing lovers and with its wonderful environment under the sea. It is one of the best 3d submarine games free online available.
You will race with other submarines and try to beat them to become the hero of the sea. The game has already 9,563 playtimes. The game has first launched on 19 Nov 2016.
U-Boat: With 103,142 playtimes and exclusive graphics the U-Boat is one of the best in this category. You can pick up all the treasures of the sea one by one. Then buy upgrades for your submarines, oxygen tanks, and engines with the money that you make.
This game will awake the treasure hunter inside of you where you need to be skilled for a good hunt. First launched on 08 Jun 2008.
Conclusion
Submarine Games For PC and MAC are very limited. But the existing games are very fun to play. We have researched and collected the best Submarine Games For PC, MAC, and Android. On the other hand, Android has a lot of submarine games available in the Google Play Store. But you may not like to play all of them. That's why we have sorted out the best of them so that you may like and find them quickly.
That's it for today. Do you have any other games that we should play and give a review?
Let us know in the comments section below.